White Collar Construction & Infrastructure Agency Manchester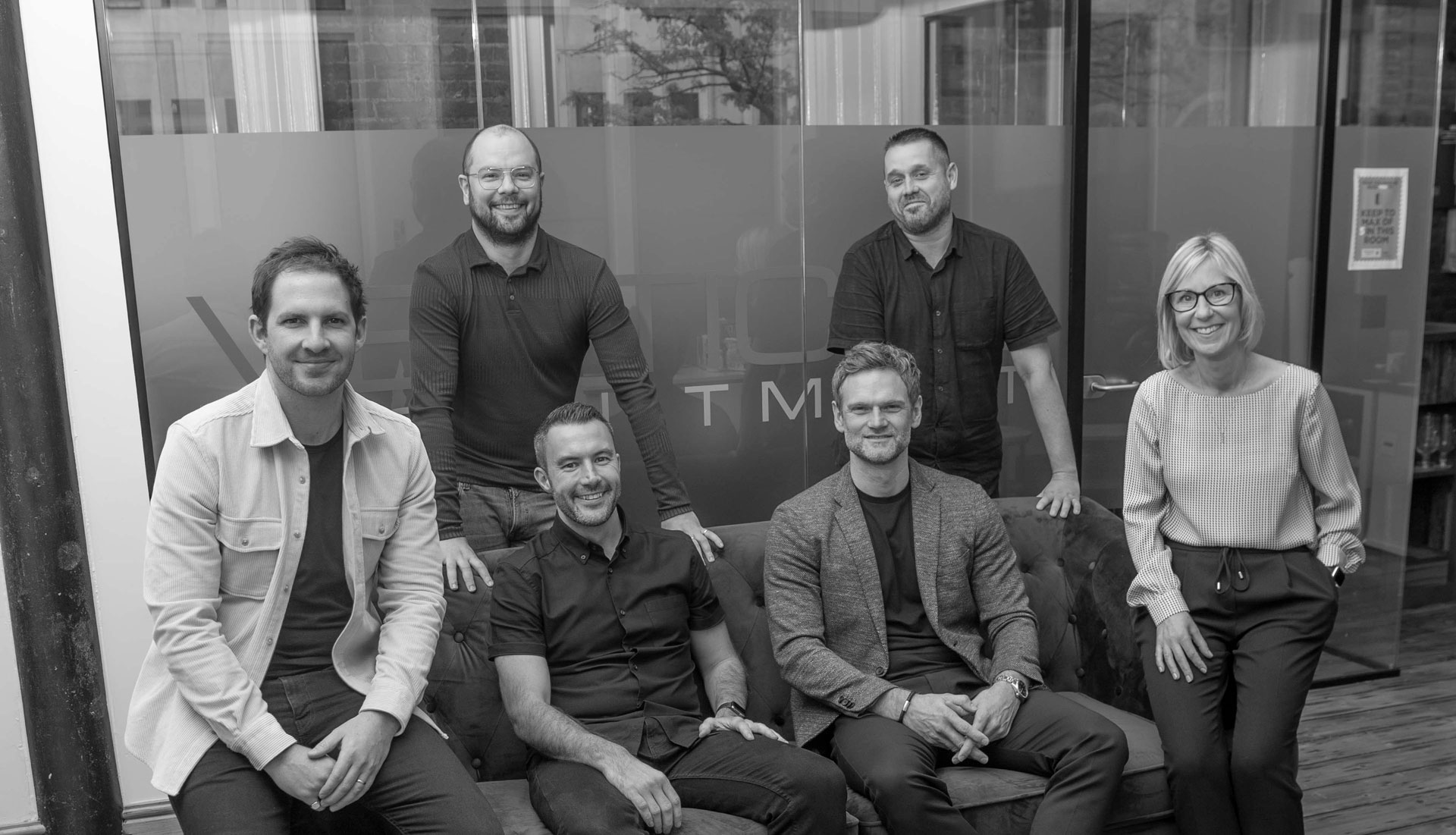 As the leading Built Environment Recruitment Agency in Manchester, Vertical Recruitment has developed an enviable reputation across the Northwest for delivering high-quality, technical Recruitment solutions underpinned by superior service-excellence and in-depth sector know-how.
We're award-winning at what we do, and that's why we're trusted recruitment partners to some of the UK's most recognisable companies across Design, Technical and Engineering specialisms within the Built environment. Our expertise also spans Energy, Utilities, and Infrastructure sectors.
We're proud to hold multiple supplier agreements with global businesses, and we have an extensive client base including multi-nationals, multi-disciplinary consultancies, leading independents and more. Our team also works on high-impact Energy & Infrastructure projects, helping shape the solutions for our country's future needs.
If you're a talented professional developing your career in the Built Environment or within an engineering specialism befitting Utilities and infrastructure projects, we have the direct networks and established relationships to take your career to the next level.
We source, engage, and match – talented white collar construction professionals with leading organisations into temporary, contract and permanent roles, and we work closely with organisations on all fronts to place the best candidates into the most rewarding and challenging roles, from graduates right through to senior engineers and board level positions.
If you're looking for the best individuals, from architects right though to structural engineers, and of course, with the talent, work-ethic, and skills to help drive your projects forward, you can rely on Vertical Recruitment. We'll only short-list high-value, high-calibre individuals that can meet your demands, but who also possess the right cultural values and soft-skills, paving the way for seamless integration into your team and on to your projects.
Operating nationally, and in the North, from our head office in Manchester, Vertical Recruitment has become known for effectiveness, determination, and sector-expertise in delivering cost-effective tailored recruitment solutions. We leave no stone unturned in matching the brightest talent with the best companies, and the best opportunities with the most talented technical and engineering talent.
We can help you get to where you want to be.
Manchester Recruitment Consultants for the Built Environment.
For over two decades we've supported the design and project delivery of major public and private sector projects across the Built environment and on some of the UK's largest property & infrastructure works.
As a client working with Vertical Recruitment, there'll be many qualities you come to expect from us on every placement we facilitate. Primarily, you'll see first-hand the effort we put into getting to know you, understanding your projects and your organisations needs at an intimate level.
It's integral to our approach to gain a true understanding of where your business is heading and what you're looking for in your next hire. Only then, can we be sure, we're identifying the right kind of person, capable of matching your exact requirements.
We see every new client relationship as a chance to prove ourselves and build long-standing partnerships. Our determination to work with you again and into the future will be reflected in the quality of our tailored approach to solving your recruitment needs, and of course in the quality of talent that we short-list.
Today, and across the built environment landscape, the wave of building a greener, more sustainable future is gathering weight and speed, there are huge commercial opportunities and rewards for the dynamic organisations set to deliver this transformation.  Sourcing the best talent to maintain or increase your team's capacity is a challenge, especially when considering skills-shortages and an ageing workforce across many specialists disciplines we work in.
Our experts are here to simplify the recruitment process and help maintain your efficiencies.  Our decades of success in industry, combined with established talent-pools and our approach to maintain and refresh talent-pipelines, ensures we always have direct access into top engineering and technical individuals that can make a difference to your projects and planning.
Let's talk about your needs, our experts are ready to meet the challenge and solve your team's needs.
Built Environment & Infrastructure Jobs Manchester
Whether you're starting out in your career or looking to make the right move at a more senior level, you'll find our consultants to be informed, helpful and determined to help you make the most of your skills and talent.
Our Property & Infrastructure, Engineering and Utilities Recruiters in Manchester, are ready to help and support you in your career goals.  We are always looking for quality talent to represent, so you'll find that our consultants are eager to talk with you, we'll be energised by understanding your motivations and expectations for your next role.
We always work in an ethical and honest way. As a candidate, you'll find our approach refreshing and effective, as we help you to find and secure the best job opportunity to match your talent, experience, and goals
Each of our recruiters is a true specialist in their chosen field, so we'll be able to speak your language and understand your professional hopes or concerns. Our consultants will give open, honest, and pragmatic feedback and assessments of the market. We'll demonstrate where we see the best opportunities for you, what remuneration packages your skills should demand, and we have the knowledge base and present-day insights to reflect the current trends impacting on your profession, and potential employers.
You can register an account with us today, or talk directly to one of our team
We cover temp, free-lance, contract and permanent positions and we're able to access a highly established network of relationships with organisations up and down the country who need your specific skills.
We've been working closely with talented people just like you for over two decades, placing them on to some of the UK's most challenging property and Infrastructure projects.
Search today across our Built-environment Jobs in Manchester or throughout the UK, Let's discuss how we can get you to where you want to be.